Source: Pinkbike
The Singlespeed World Championships return to Rotorua in New Zealand on November 18, this year. And a group of small local Rotorua businesses are lining up to back the event. Nzo Dirtwear and Design is the main
partner
, the Pig and Whistle Historic Pub will be the party venue and race HQ, Jeffson Cycles are building a unique bike frame as a prize, Blue Dog Media will tell the story and Nduro Events will be race directors.
"Just a superb team and kind of how it happens in this town," says Paul Laing from Rotorua Singlespeed Society. "They've been our
partners
since the first
New Zealand
Singlespeed Champs we ran in 2008, so it's great to have them all on board, again."Rotorua hosted the Singlespeed World Championships in 2010 with 1000 entries, including over 400 international riders.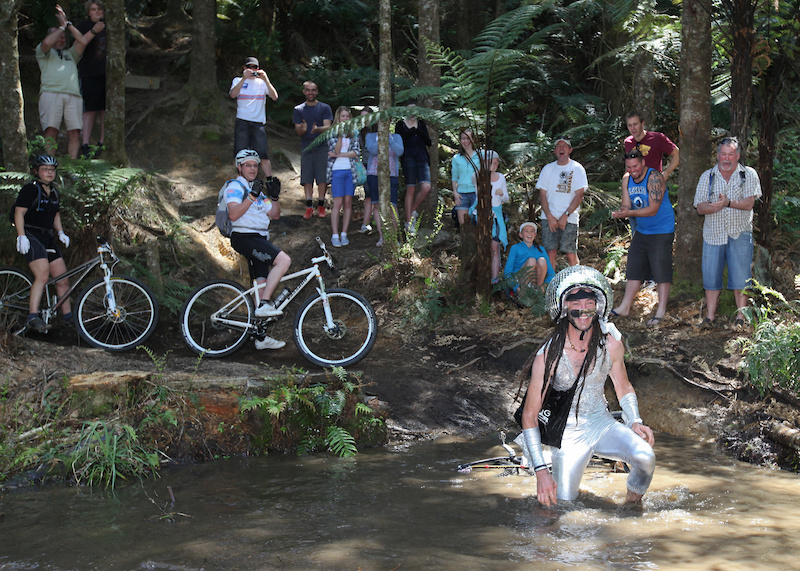 Photo: Damian Auton from Melbourne, Australia, 2010 Singlespeed World Championships. Not very serious (Alan Ofsoski).
"We're making no predictions about numbers for this year," Laing continues. "But the interest and enthusiasm from around the world on social media has been overwhelming."
The last event the Rotorua Singlespeed Society hosted was the 2015 Anzac Singlespeed Championships. The year was the 100th anniversary of the WW1 battle of Gallipoli in Turkey when the 'Anzac' bond between Australia and New Zealand soldiers was forged. With the permission of the New Zealand Ministry of Culture and Heritage, the Rotorua Singlespeed Society was allowed to use the name. $6000 was raised for Kidney Health New Zealand, the same for the Returned Servicemen's Association Welfare Fund and $3000 was donated to the Rotorua Trails Trust.
A video shot by one of the event volunteers and fearsome scrutineers, Tak McKenzie from Crankworx and Mountain Bike Rotorua, has been viewed over 2 million times.
"Our first confirmed travellers for this year were from Australia, then The Netherlands," Laing adds. "A couple from the USA saw the first story on Pinkbike and will be here, too. People seem keen-ish and we'll open entries as soon as."